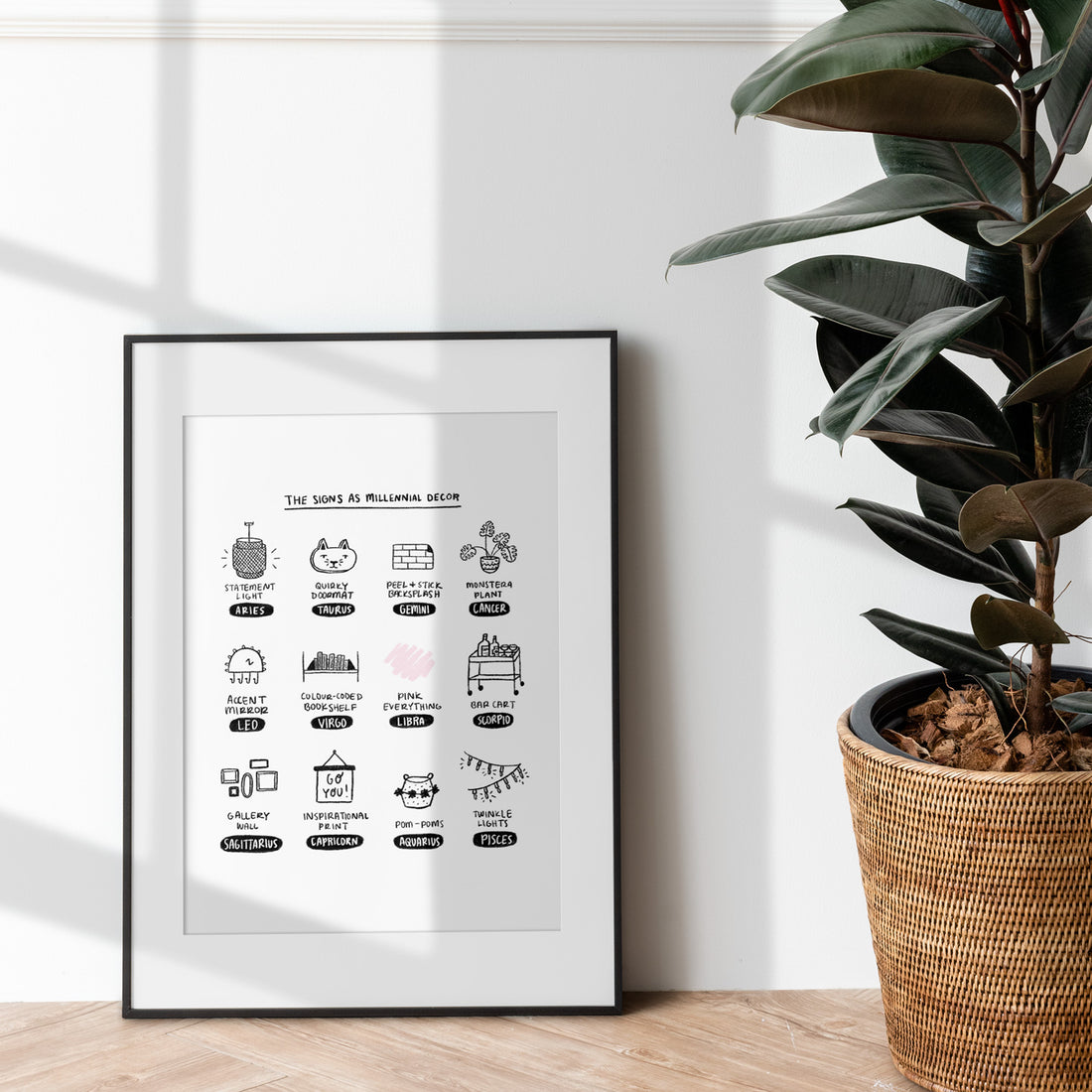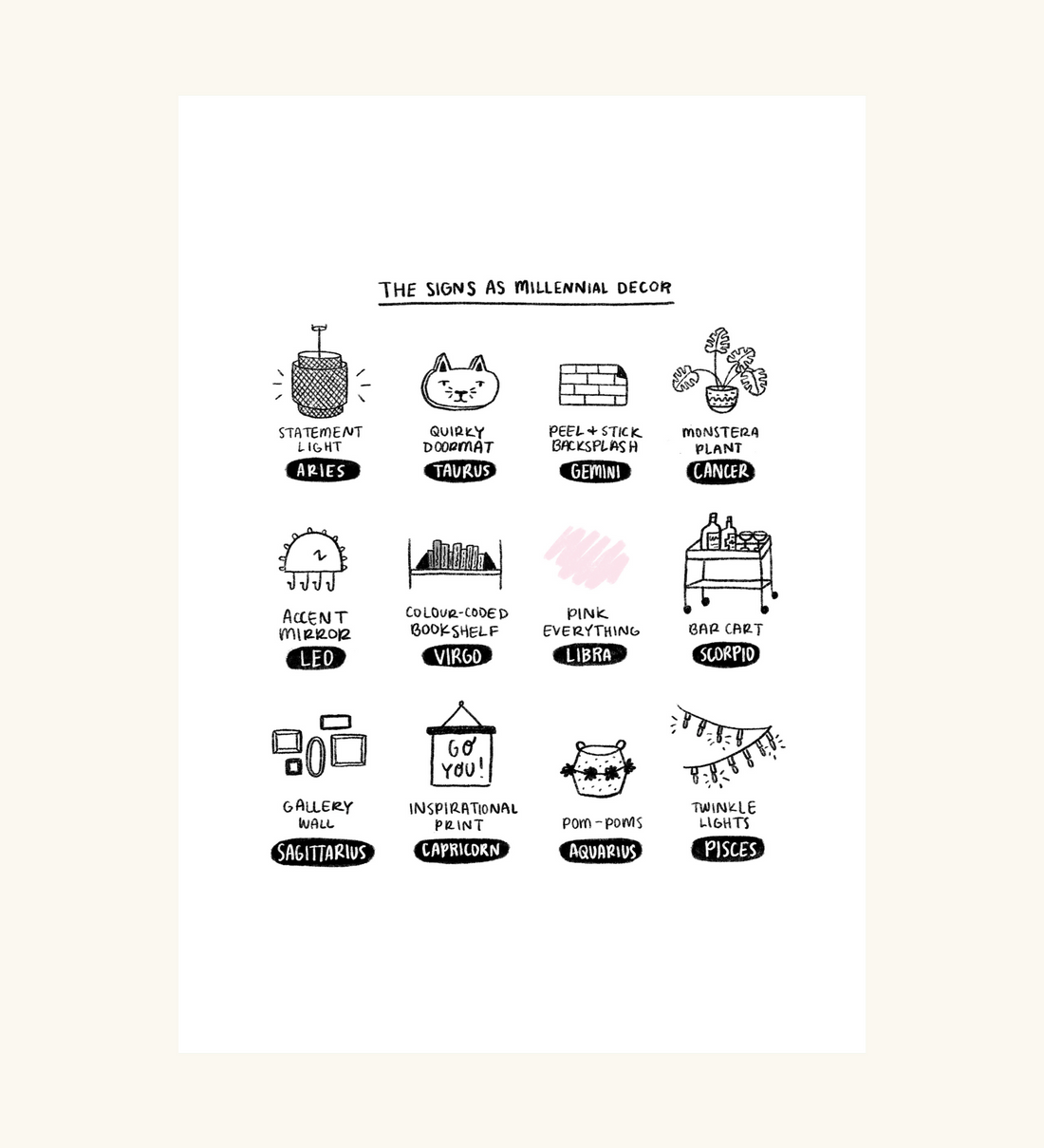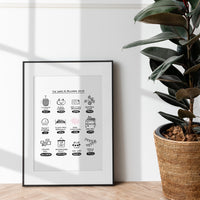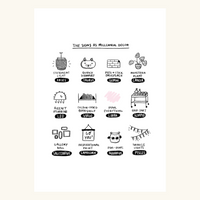 The Signs As Millennial Decor | Digital Print
The Signs As Millennial Decor is designed by Alexandra Gater in collaboration with LeeAndra Cianci and Katie Underwood from
Queen of Whines
. Just download, print, frame and hang to make your space that much more cozy.
Prints are in high res and can be printed as small as 4x6" and as big as 24x36". After your checkout, you'll be redirected to a page where you can download your prints in different aspect ratios. You'll also be sent an email with a link to access the files.
A guide to aspect ratios:
2:3 file: 4x6", 8x12", 12x18", 20x30", 24x36"
3:4 file: 5x7", 12x16" ,18x24", 24x32"
4:5 file: 8x10", 11x14", 16x20"
If the size you are looking for isn't listed above, don't worry. The beauty of downloadable prints is that they can be cropped and re-sized to fit just about any frame. Your local printer and framer should be able to help!
Download, print and frame!
Posterjack is my favourite place to get downloadable art printed and framed. Send them your files and they'll print and frame in just about any size.
Check out Other goodies you might like: