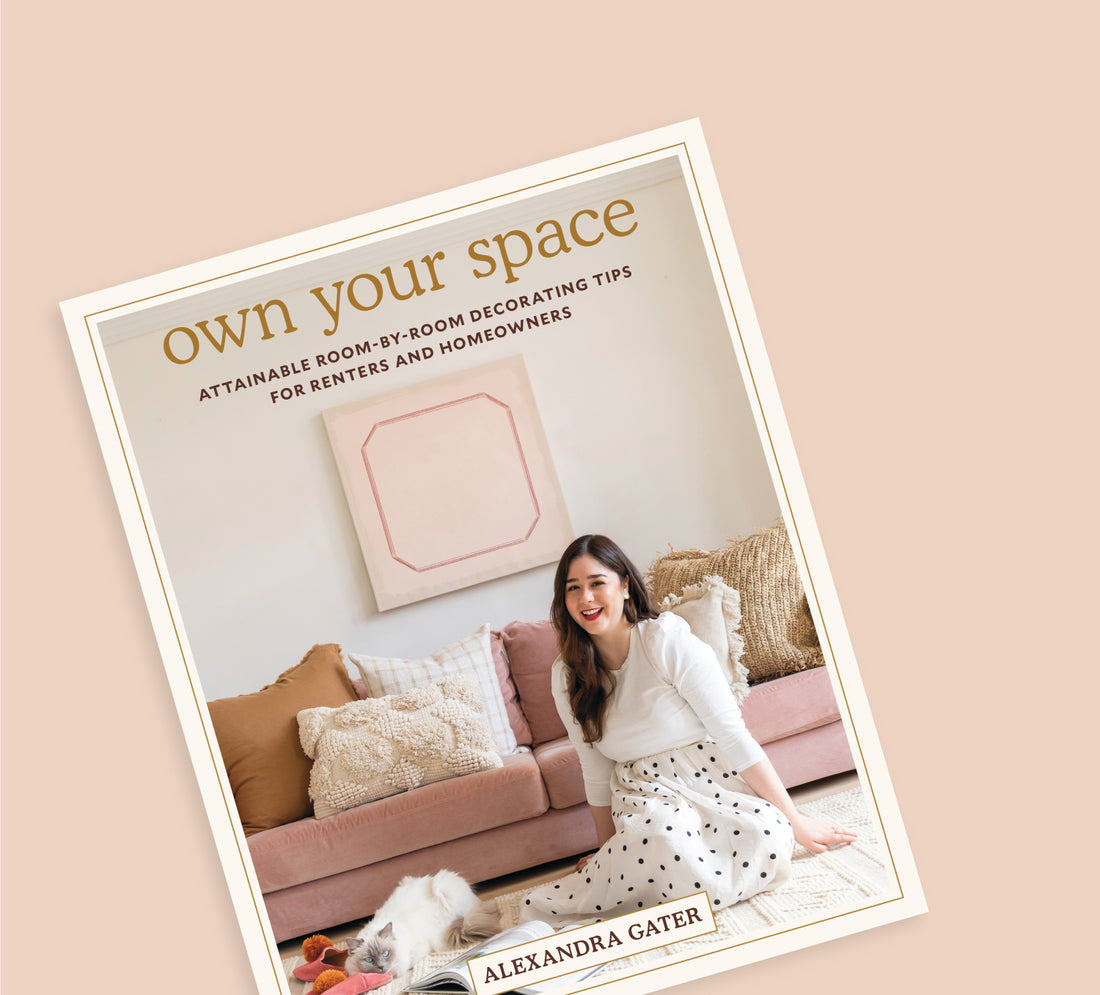 Own Your Space by Alexandra
In Own Your Space, Alexandra offers interior design tips covering everything from making your home smell better to the best kitchen utensils, all the while getting to know her better along the way.

Gorgeously designed, full of practical advice, DIY, fun anecdotes and packed with photos, Own Your Space will help turn your apartment or starter house into a space you'll love.
Ordered your book!
I ordered your book from Amazon. I expect delivery today! Can hardly wait. I'm addicted to watching your videos on your YouTube channel. It gives me such joy to see all that you do and the great comradery among you and your crew. Its a real mood booster. Thank you.
Book
I want this book, but I'm from Norway...
Oh no!
Oh no! This does not ship to India..love your work.. kudos to your team and can't wait to read your book..super eggcited!
how can I order for India?
Hey, how can I order for India? I am such a huge admirer of your work and team.
jouw boek
unfortunately my country is not among your list to preorder the book in preorder
Checkout More in Collection